2 Live Crew – As Clean As They Wanna Be
AC/DC – Back in Black
AC/DC – For Those About To Rock
AC/DC – Highway to Hell
Agnostic Front – Cause for Alarm
Animal Collective – FEELS
Aphrodite's Child – 666
Arcade Fire – Funeral
Aretha Franklin – Amazing Grace
Arthur Russell – World of Echo
The Beatles – The Beatles
The Bee Gees – Best of the Bee Gees, Volume 1
Ben Folds Five – The Unauthorized Biography of Reinhold Messner
Big Country – The Crossing
Bill Fox – Transit Byzantium
Black Uhuru - Showcase
Bob Dylan – Self Portrait
Bob Dylan – Time Out of Mind
Britney Spears – Blackout
Bruce Springsteen – Darkness on the Edge of Town
The Cars – The Cars
The Chills – Submarine Bells
The Cramps – Songs the Lord Taught Us
Crowded House – Together Alone
Cyndi Lauper – She's So Unusual
Daft Punk – Discovery
D'Angelo – Voodoo
David Bowie – The Rise and Fall of Ziggy Stardust and the Spiders from Mars
Devo – Q: Are We Not Men? A: We Are Devo
Digital Underground – Sex Packets
Dinosaur Jr. – You're Living All Over Me
Donovan – Gift From a Flower to a Garden
Drive-By Truckers – Southern Rock Opera
The Drones – Gala Mill
Duran Duran – Rio
The Eagles – Greatest Hits
ELO – Out of the Blue
Emmylou Harris – Pieces of the Sky
Erykah Badu – Mama's Gun
Fairport Convention – Liege and Lief
The Fall – Hex Enduction Hour
Fennesz – Endless Summer
Fugazi – 13 Songs
Fugazi – In On the Kill Taker
Garth Brooks – (in…) The Life of Chris Gaines
Gary Numan and Tubeway Army – Replicas
Gary Wilson – You Think You Really Know Me
Genesis – The Lamb Lies Down on Broadway
Gillian Welch – Time (The Revelator)
Girl Talk – Night Ripper
Grateful Dead – Anthem of the Sun
Grateful Dead – The Closing of Winterland
Hall and Oates – Rock 'n' Soul Part One
Herb Alpert – Whipped Cream and Other Delights
The Hold Steady – Separation Sunday
Husker Du – Zen Arcade
The Incredible String Band – The Hangman's Beautiful Daughter
The Incredible String Band – Wee Tam and the Big Huge
Iron Maiden – Iron Maiden
J Dilla – Donuts
The Jam – All Mod Cons
Jane's Addiction – Ritual de lo Habitual
Jawbreaker – 24 Hour Revenge Therapy
Jefferson Airplane – Crown of Creation
Jellyfish – Spilt Milk
Jimmy Eat World – Clarity
John Lennon – Live in New York City
Johnny Cash – American Recordings
Kanye West – 808 & Heartbreak
Karen Dalton – In My Own Time
Kiss – Destroyer
The Knack – Get the Knack
Kraftwerk – Trans-Europe Express
Lauryn Hill – The Miseducation of Lauryn Hill
Leonard Cohen – Songs of Leonard Cohen
Leonard Cohen – Various Positions
Lil' Wayne – Da Drought 3
Little Feat – Sailin' Shoes
Liz Phair – Exile in Guyville
Lou Reed – Metal Machine Music
Madonna – Ray of Light
Main Source – Breaking Atoms
Manu Chao – Clandestino
Massive Attack – Blue Lines
The Mekons – Fear and Whiskey
The Melvins – Lysol
Metallica – Metallica
Metallica – Master of Puppets
M.I.A. – Kala
The Millennium – Begin
Moby Grape – Moby Grape
Modest Mouse – The Lonesome Crowded West
The Monkees – Head
Mothers of Invention – Freak Out!
The Mountain Goats – All Hail West Texas
Namco – Katamari Fortissimo Damacy
Neil Young – Tonight's the Night
New Order – Power, Corruption and Lies
New York Dolls – New York Dolls
Nick Cave and the Bad Seeds – Tender Prey
NWA – Straight Outta Compton
The O'Jays – Back Stabbers
Operation Ivy – Energy
Paul Simon – Graceland
Pearl Jam – Vitalogy
Pere Ubu – Dub Housing
Pharcyde – Bizarre Ride II the Pharcyde
Phil Ochs – Rehearsals for Retirement
Phish – Junta
Phish – Rift
Pink Floyd – The Wall
The Police - Synchronicity
Portishead – Dummy
Public Image Limited – Metal Box
Pussy Galore – Exile on Main Street
Radiohead – Kid A
Rage Against the Macine – Evil Empire
Randy Newman – Good Old Boys
Red Hot Chili Peppers – Blood Sugar Sex Magik
REM – Automatic for the People
The Residents – Commercial Album
Richard Hell and the Voidoids – Blank Generation
The Rolling Stones – Some Girls
Rush – Moving Pictures
Sandy Denny – Sandy
Scott Walker – The Drift
Sleater-Kinney – One Beat
Slint – Spiderland
Smashing Pumpkins – Mellon Collie and the Infinite Sadness
Steve Reich – Music for 18 Musicians
The Strokes – Is This It
Suicide – Suicide
Talk Talk – Spirit of Eden
Talking Heads – Remain in Light
Television – Marquee Moon
They Might Be Giants – Flood
They Might Be Giants - Lincoln
Townes Van Zandt – Townes Van Zandt
USA for Africa – We Are the World
Vampire Weekend – Vampire Weekend
Van Halen – MCMLXXXIV
Various Artists – Dave Godin's Deep Soul Treasures Vol 1
Various Artists – O Brother, Where Art Thou? Soundtrack
Various Artists – Reservoir Dogs soundtrack
The Violent Femmes – Violent Femmes
Warren Zevon – Warren Zevon
Ween – Chocolate and Cheese
The White Stripes – White Blood Cells
Wilco – Yankee Hotel Foxtrot
Woody Guthrie – Dust Bowl Ballads
X-Ray Spex – Germ Free Adolescents
X – Los Angeles
X – More Fun in the New World
XTC – Wasp Star (Apple Venus Vol 2)
Yoko Ono – Plastic Ono Band
Young Jeezy – Let's Get It
Young Marble Giants – Colossal Youth
The Zombies – Odessey and Oracle
170 albums. Ready to be written up (the story behind, that is). And not too bad a range, either. But this is the long short list. We need a short short list. And that's where the trouble begins.
AC/DC - Highway to Hell
Aretha Franklin - Amazing Grace
The Beatles - The Beatles
Bob Dylan - Time Out of Mind
The Cramps - Songs the Lord Taught Us
David Bowie - Ziggy Stardust
Devo - Q: Are We Not Men? A: We Are Devo
Dinosaur Jr: You're Living All Over Me
ELO - Out of the Blue
Grateful Dead - Closing of Winterland
Johnny Cash - American Recordings
Kiss - Destroyer
Leonard Cohen - Songs of Leonard Cohen
Lil' Wayne - Da Drought 3
Liz Phair - Exile in Guyville
Lou Reed - Metal Music Machine
Neil Young - Tonight's the Night
Operation Ivy - Energy
Paul Simon - Graceland
Radiohead - Kid A
Rolling Stones - Some Girls
Slint - Spiderland
Television - Marquee Moon
Violent Femmes - Violent Femmes
Ween - Chocolate and Cheese
White Stripes - White Blood Cells
Young Marble Giants - Colossal Youth
An odd statement from David a while back was about how each of the long shortlisted came with pitches that had "something" about them. "Enough to make me think they'd make a book worth reading." Which strikes me funny, because first and foremost I'd think the record should make you think there's a book worth reading first. But that's not not quite right, either. There's some kind of middle ground behind popularity, critical response, and back story that come together
Are we saying that the only album stories worth hearing are the classic ones? Outsized, with big set-pieces and unwieldy personalities? Because that seems to run counter to the kind of work such slight but focused books these can be. Why not more of the Jawbreaker's and the Fennesz's and the Britney Spears's of the world? The short short list takes a sliver of radio-approved albums for rockin' dads and their college radio sons. Occam's Razor makes the cut based on economics, obviously, but it still smacks of rockism. Insidiously reinforcing and even growing the canon while still locking the door behind.
Untold stories aren't the only stories worth telling. And if you go back through the list, it's a lot of bands and artists at the forefront of pop-consciousness that get diced. Kiss and their painted antics get the nod, but what about 2 Live Crew? I can only hope that it's the writers that were deemed of poorer quality and not the stories. But even then, I have a hard time imagining why some records were eliminated barring complete incoherency.
Is this pitch and refine method the best way to tell the stories of these records? What if the albums were decided first, and then the writers? A little A&R to cure the A&R blues? And does this alleviate the issues of selective rockism, or just exacerbate it? The 33 1/3 series will by no means be the Library of Alexandria for albums (unless it really wanted to), but there's the potential the potential to produce insightful historical documents of musical and genearl significance makes it too alluring to let it slip into a Rolling Stone pipe dream.
These books are something of a niche market unto themselves, capitalizing on vinyl references and a lot of smart music. They've even got John Darnielle in on the act. And yet one of his records didn't make the cut.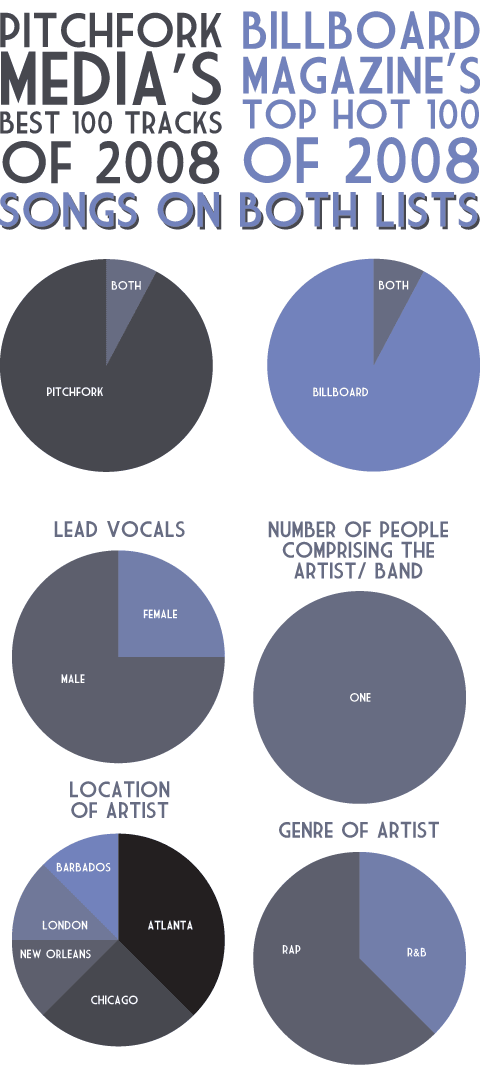 This idea of a fractured culture of niche has been under fire for a while, and it's becoming hard to ignore. A monoculture seems to have reemerged, but one this time with two channels that co-exist: the frivolous single culture that is instantaneous, bloggable, and completely detachable, and the traditional album culture that still warrants journalism with a capital PhD. The difference is that what lies out of the mainstream, or recent memory, has become the Holy Grail more so than the establishment's steady release. Yeah, Bob Dylan, U2, and even Radiohead still get a pass, but it's the bedroom history that's growing in appeal. Hidden secrets aren't any good as hidden secrets anymore. They have to be classics, too.